​There's no doubt that in today's tough rental market, converting a single family house into a house of multiple occupancy can reap significantly higher rental incomes for the property investor. But it can be a complicated process, due to the different – and much more stringent – regulations that exist in the UK to ensure HMOs are suitable, safe and comfortable places for tenants to live.
We're highly experienced in all the current regulations, and can help with all aspects of turning a normal house into an HMO, by planning everything from scratch and implementing all the necessary changes as quickly as possible, to allow you to maximise the earning potential from your investment straightaway.
HMO CONSULTING
All the current government regulations surrounding HMO's can seem a really daunting prospect for anyone who's new to the whole concept. That's where our wide experience can help.
We offer professional advice and free quotations for all the necessary stages involved in turning a single-occupancy house into an HMO, including detailed design drawings, planning permission and building control applications, and project management of all the works required to complete the job.
By using our professional consulting services, you'll be able to save valuable time in working through the various stages needed to bring the task to completion.
HMO BUILDING WORKS
When transforming a normal house into a house of multiple occupancy, there's normally more significant building works needed, not only to ensure you comply with all the necessary building and planning regulations, but also to enable you to really make the most of the property's earning potential.
You may want to reconfigure layouts and move walls to create extra bedrooms, install additional bathroom and kitchen facilities, strengthen doors for fire safety, or construct extra internal or external staircases for emergency evacuation.
We can help – not only with project managing all these works, but also by presenting you with different design options to really make the most of the space available, for maximum return.
HMO ROOFING
Your HMO conversion project may well require roofing works, either to repair and strengthen the existing roof structure, or you may even need to replace the roof altogether.
Also, bearing in mind that as most HMO letting arrangements are inclusive of all bills, it's in your interest to ensure your roof is not only robust and durable, but also appropriately insulated to prevent heat loss and save on energy bills.
We can advise on all aspects of repairing or replacing the roof, and we'll use our significant experience with all types and styles of roofing materials, to help you to select the right
one for your HMO property.
HMO GLAZING
When converting a single-occupancy house into an HMO, you may need to replace the existing windows, either to provide extra security or better insulation... or both! We have access to a wide range of window suppliers, and can get you a competitive quotation for the supply of new windows and doors to suit your needs.
And if you need to create some extra communal space in your HMO conversion, for example to create a new living or dining room to replace an original room that's now a rental bedroom, often a conservatory can be the most cost-effective solution.
We can prepare a conservatory quotation for you and project manage the whole installation from groundworks to completion.
HMO WALLS & CEILINGS
Most successful HMO conversions involve some reconfiguration of the existing walls, either to create extra bedrooms or to expand living areas to suit the new usage patterns of the property. Or you may decide to remove and re-site all the internal walls to really make the most of your investment potential.
Our team have wide experience in walling projects and the construction and finishing of new partition walling and ceilings that comply with the stricter regulations that apply to properties that are being used for multiple occupation.
Let us help you to plan and deliver your HMO conversion project to make the most of the available space, whilst still ensuring full compliance with all the relevant regulations.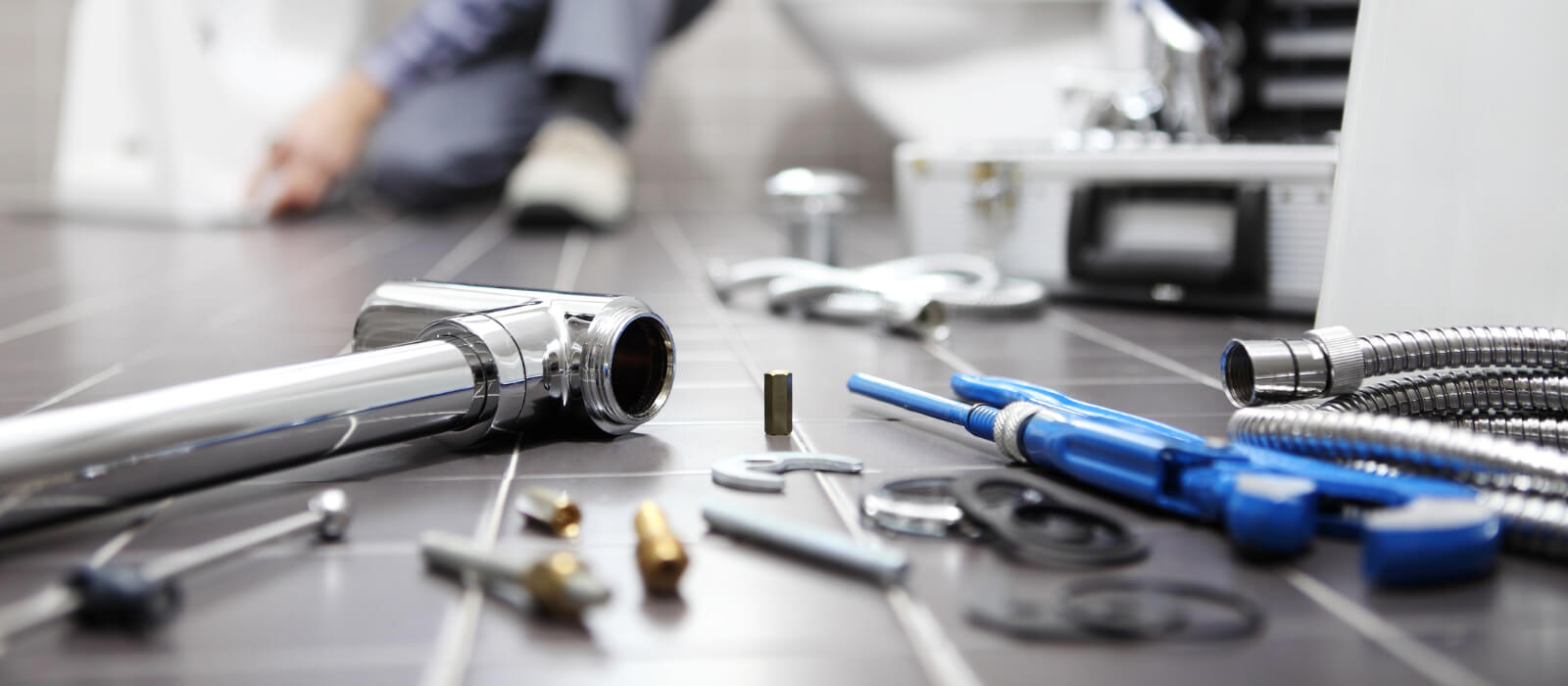 HMO PLUMBING & HEATING
When you're planning to convert an existing house into an HMO, you need to ensure that the plumbing and heating installed in the property is up to the job.
You'll usually need to replace the existing heating and boiler, partly to make sure it's powerful enough to withstand the extra usage by multiple tenants, but also to benefit from significant energy cost savings of the most modern boilers and heating systems.
Also, if you're adding extra bathroom or WC facilities, you'll probably need new plumbing work, especially if the existing water supply or soil pipe is some distance from the new bathroom site.
Let us remove all the hassle and stress, by managing the whole plumbing and heating project for you!
HMO ELECTRICS
We can guide you through the maze of strict government regulations that apply to electrical installations in HMOs. From minor jobs like installing extra power sockets or upgrading wiring for more powerful cooking appliances, to a complete rewiring of the whole house, our team of electrical specialists are fully qualified and appropriately registered, for complete peace of mind.
We can handle the whole project for you – drawing up full installation plans for the electrical work that's needed, providing a detailed quotation guaranteed to include all materials and labour, and seeing the work through to completion and commissioning, including the provision of all relevant safety certificates.
HMO JOINERY
Even in the most modern construction projects, wood usually forms an integral part of the design and implementation process.
Our experienced team of joiners have a wealth
of experience in all aspects of their trade.
This includes installing all the crucial but hidden joinery elements like formwork, floor and roof joists and partition walls, as well as crafting and fitting the more visible and decorative items like skirting boards, staircases, fitted furniture and door and window frames.
Quite simply, we can take away your hassle and stress by project managing all the joinery elements that form part of your overall construction project.
HMO PAINTING & DECORATING
Coming in towards the end of any domestic or commercial construction project, the painting and decorating stage puts the final touches to the job, transforming a blank, unfinished space into an interior that's smart and ready for use.
We provide quality, affordable commercial and residential painting and decorating services for both the inside and outside of the new building.
Our skilled painting and decorating contractors work carefully and safely, and can handle a wide range of different products, each suited to the job in hand, from the more traditional emulsion and gloss paint products to more cutting-edge wall and ceiling coverings for a truly professional end result.
HMO KITCHENS
Whether you need a full or part refurbishment of an existing kitchen, or the creation of extra new kitchen facilities elsewhere in the HMO property, we have all the skills and experience needed to help the project go smoothly.
If you know exactly what you want, we can put together a quotation to supply and fit all the required materials, using our considerable buying power with our carefully selected range of reliable suppliers to save you money.
But if you need a bit more help and advice on how best to approach the project, we'll happily come up with several different options for you, and recommend the one that we think will work best, bearing in mind the space available and the budget available.
HMO BATHROOMS
The bathrooms in a house of multiple occupancy need to be ultra clean (and easy to keep clean), durable, and laid out in the most practical way possible.
We've got extensive experience in handling all sorts of HMO bathroom projects, from a simple installation of new, hard-wearing sanitary ware in an existing bathroom, to the creation of new bathrooms, en-suites and WC facilities, anywhere in the house.
Use our wide specialist knowledge and significant buying power to get your project completed on time and on budget – we can help you to achieve beautiful modern bathrooms that are a real selling point for prospective tenants.
HMO FIXTURES AND FITTINGS
In selecting fixtures and fittings for an HMO project, durability and functionality are the key ingredients for success. Even the best behaved tenants won't always treat the house as if it was their own, and the fixtures and fittings are often the parts that are subjected to the roughest treatment.
But to make your HMO sell itself to prospective tenants, you'll probably want the fixtures and fittings to be reasonably stylish and modern too.
Our long standing experience of working in the HMO conversion business, and our close partnerships with some of the UK's best suppliers, we can recommend fixtures and fittings for your HMO project that will fit your tastes without breaking the bank.
HMO APPLIANCES & TV's
Having worked with many property owners on numerous HMO conversion projects over the years, we've often been asked for advice on selecting and sourcing the best value and most reliable appliances and TVs that will put up with high usage levels, and go on doing their job for as long as possible before needing replacement.
That's why we now offer a convenient and value-for-money appliance and TV sourcing service for our HMO property clients. We work with a hand-picked team of wholesale suppliers, specially chosen for their keen pricing on solid, reliable domestic appliances and TVs, enabling you to get the very best value, and a no-quibbles after-sales service.
HMO FURNITURE
Most HMO lettings are arranged on a furnished or part-furnished basis, with furniture being provided by the landlord, at least in
the communal areas.
But where can you source durable, good quality, good value furniture? And if you put a dining table and chairs in your HMO property, and one of the chairs gets damaged, will you be able to get it properly repaired or buy a single replacement chair.
Using our hand-picked group of furniture wholesalers, you can be sure of good solid quality at unbeatable prices. And they all have different ranges at different price points to suit the type of property and tenant profile you're aiming for – from basic functional items to more stylish modern pieces that will really add value to your rental proposition.
HMO GARDENING
The garden areas in a house of multiple occupancy are the most often forgotten in the budget planning, leading to an annoying unexpected overspend in the closing stages of the project.
Our garden team are highly experienced in transforming an overgrown, out of control space into a simple but attractive outside area, packed with low maintenance features like slow growing shrubs, practical paving or decking in place of lawns & flower beds.
We'll work with you to design and create an attractive outdoor space that will add rental value to your HMO property, without becoming quickly overgrown or costing you a small fortune in
garden maintenance contracts.